About Us
Western Electric believes in personal service, with a goal to provide a long term relationship with our customers.
Founded in 2010, we are eager to prove ourselves as a leader in personal service. With 20+ years experience in the electrical industry, we have the experience to handle any of your electrical needs. We offer quality workmanship, competitive rates, and will go out of our way to assure every job gets the attention it deserves. From a new retail project to finishing a residential basement, no job is too small!
We have been servicing commercial and residential customers around the twin cities area for many years, and know what it takes to keep our customers happy. We are located in Delano, MN, and serve the entire metro area.
Western Electric is Licensed in MN, IA, NE, ND, & SD – License #CA06537.
Please give us a call for a free estimate, and let us know how we may serve you!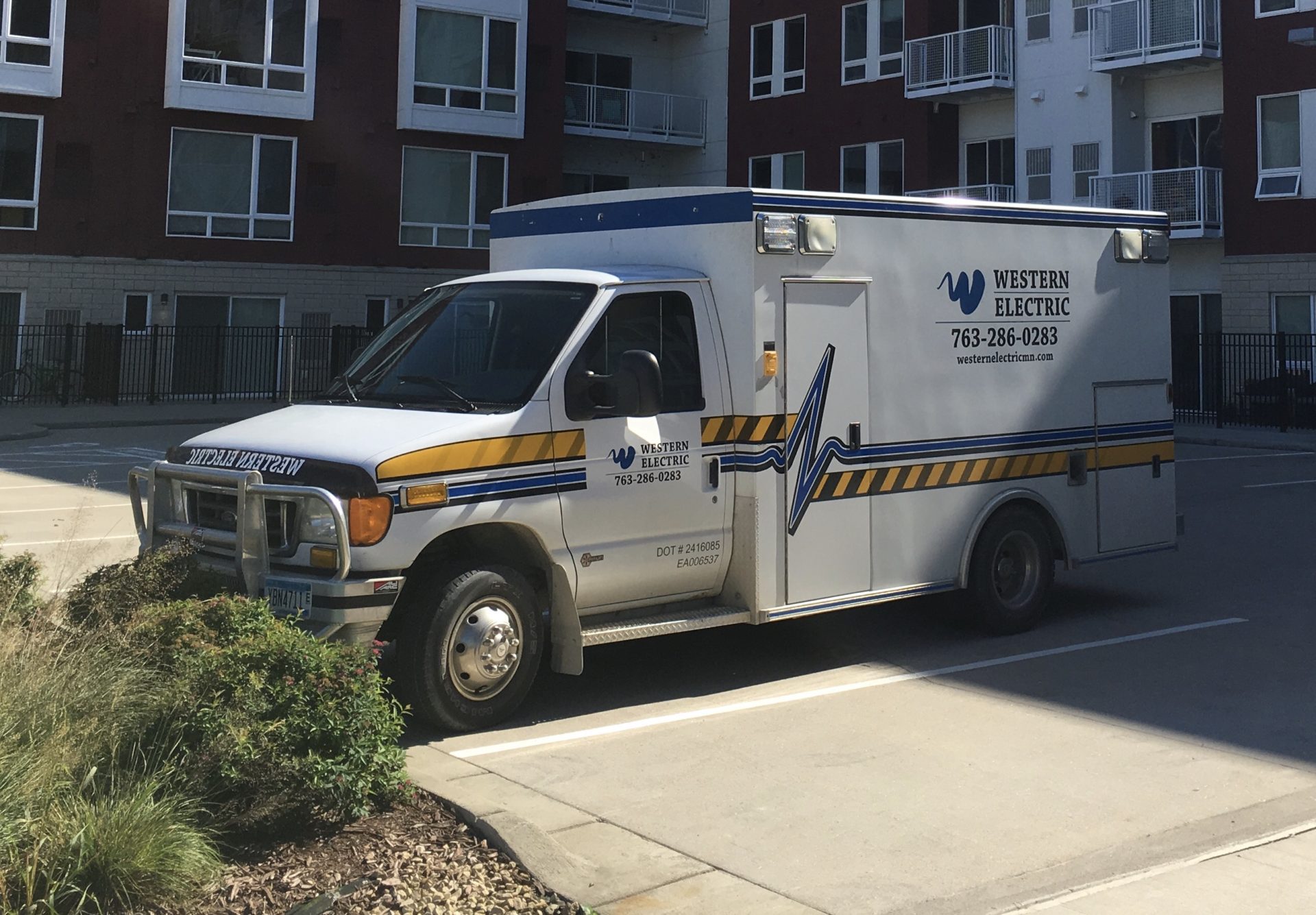 Our Advantages
Western Electric is family owned and operated, and open Monday through Saturday.
Do you need help with electrical maintenance?
Contact us – our technicians are ready to help you solve that issue.
Give Us A Call